Sneakerhead culture has grown into a multi-billion dollar industry over the past decade. Some of the most expensive collectibles include Kanye West's Grammy-worn Air Yeezy samples and Michael Jordan's game-worn Nike Airship sneakers. They last sold for US$1.8 million and US$1.47 million respectively.
Beyond fashion and art, collectors have begun to perceive sneakers as an investment opportunity.
"For example, the Off‑White x Air Jordan 1 Retro High OG 'Chicago' is selling at more than US$6,000 now. It used to cost only US$190 at retail price when it first launched back in September 2017," explains Brendan Leng, Financial Controller at Novelship.
Founded by Richard Xia and Chris Xue, the Singaporean startup is one of Asia's most popular online marketplaces for limited-edition sneakers and streetwear. It facilitates the reselling of collectibles by providing a common platform for buyers and sellers, and ensuring the authenticity of goods being sold.
Last month, Novelship partnered with TripleA — a crypto payment gateway licensed by the Monetary Authority of Singapore (MAS) — to accept crypto payments on its marketplace. Collectibles can now be paid for using Bitcoin, Ethereum, and USD Tether.
"As a platform for millennials and Gen Z, Novelship is actively listening to what our users want. We're very open to adopt new technology and innovation into our platform to serve their needs," says Leng.
Why are crypto payments useful?
In an internal survey commissioned by Novelship, they found out that an overwhelming number of their customers were very interested in alternative assets such as cryptocurrency.
For this segment of the userbase, crypto payments offer a way to easily transition between investments.
Both crypto and sneakers are alternative investments. When crypto prices are on a downward trend, it makes sense for crypto users to switch out of crypto and invest in sneakers instead. By accepting crypto payments, Novelship allows our users to conveniently switch from crypto to sneakers.

– Brendan Leng, financial controller of Novelship
Novelship even offers a storage feature where customers don't even have to keep their purchased sneakers on-hand. They can simply speculate on the price and put them up for resale when appropriate. Through this option, physical collectibles can be just as easily traded as their virtual counterparts like non-fungible tokens (NFTs).
Currently, crypto usage on Novelship is reserved for only buyers. However, the company plans to gradually incorporate a way for sellers to cash out using crypto as well.
Beyond the users of its marketplace, this is proving to be a useful system for Novelship itself.
"We discovered numerous advantages of crypto payments such as lower transaction fees, no fraudulent credit card transactions issues, and faster receipt of the funds," says Leng.
Will this lead to illicit transactions?
Whether it be through scams or rugpulls, there are millions of dollars worth of illicit funds stored on the blockchain.
Centralised crypto exchanges have now begun implementing measures to flag wallets associated with such funds and freeze fraudulent transactions. This has made it tougher to convert them back to fiat money.
What if these funds were used to buy sneakers though? One might wonder if this provides a new alternative for scammers to launder their money.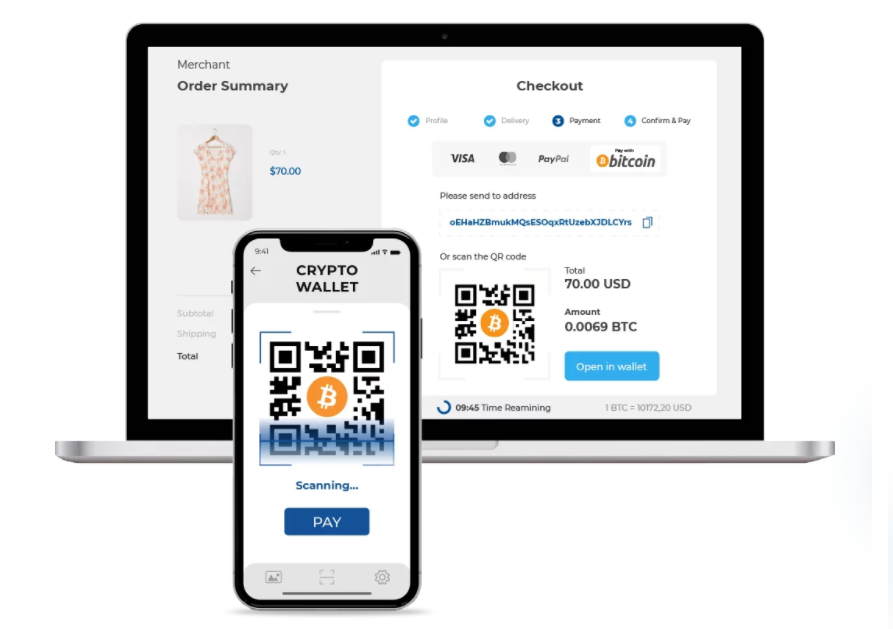 This is where TripleA comes in. As a licensed payment gateway, the company has a robust system to detect illicit funds and protect merchants such as Novelship.
"They go beyond just complying with the international anti-money laundering (AML) and countering the financing of terrorism (CFT) requirements," explains Leng.
Owing to these measures, Novelship is able to accept payments from both decentralised wallets as well. Although these wallets aren't linked to anyone's personal identity, TripleA is able to ensure that the funds within were legitimately obtained.
Will crypto payments become more common in the future?
As it stands, cryptocurrency is commonly used as a store of value. However, there are very limited places where it can be used for payment.
This might be due to change in the coming years. Leng believes that the high inflation rates which we're seeing today will play a role in increasing crypto ownership.
Especially over the past two years, governments have been printing money to support the economy throughout the pandemic. The money supply has increased significantly and resulted in the high inflation that we see today.

Many cryptocurrencies are either limited in supply or structured to be deflationary. As money supply increases, it will logically cause crypto value to increase from a fiat currency perspective.

– Brendan Leng, financial controller of Novelship
As this happens, Leng envisions more and more people will look to crypto as a hedge against inflation. This will naturally lead to crypto being more widely accepted as a mode of payment.
Virtual collectibles versus physical collectibles
For years, trading cards and comic book collectors faced the wrath of sceptics: 'Why would anyone in their right mind shell out thousands for an original copy?'
Then when NFTs came along, skeptics redirected their attention. Paying thousands for a Pokémon card seemed reasonable now that you had people paying millions for .jpegs.
"The main difference is that you can hold a physical collectible in your hand and easily show it to others. Due to this, there are people who still prefer physical collectibles." says Leng. "However, both have the same appeal in terms of feeling the thrill when you own and admire your valuable collectibles."
Whether its NFTs, sneakers, or trading cards, it'd seem collectors are all in the same boat. They find a certain value in these possessions — whether it's sentimental, historical, or somewhere in between — and have a fairly difficult time explaining it to the uninitiated.
On the topic of bringing NFTs to Novelship, Leng feels there are still some issues to iron out.
"They are still relatively new and many of them do not have sufficient utility tied to them. Adding on, there's the issue of frauds and scammers within the space."
"Having said that, according to our internal survey, our users are interested in this space. It's very likely that Novelship will introduce NFTs in the future. When that happens, we'll need to carefully curate and make sure that these NFTs are the right ones to launch on our marketplace."
---
Shop and support the best homegrown brands on VP Label now:
Featured Image Credit: Novelship
Stay connected with us on social media platform for instant update click here to join our  Twitter, & Facebook