From crypto industry giants to celebrity endorsements, "mainstream crypto" is more relevant than ever as outsiders join the decentralized movement. 
Crypto and the utility of blockchain-based solutions are no longer a fringe for those interested in the intersection of tech and finance. 
This technology made its way into everyday life for a growing portion of the population. According to a market analysis from MorningStar, last year the value of the entire crypto market skyrocketed. It went from $965 billion to nearly $2.6 trillion, with a total market capitalization around $2.1 trillion.
Such numbers indicate one thing: mass adoption. Or at least a trend in the direction of mass adoption. Certainly another indication of this is crypto making headlines in global pop culture news. Now major celebrities and iconic brands have digital assets, metaverse personas, or some type of blockchain integration with products. 
Though, it's no longer outside industry giants which push visibility for the space. Even brands originating from the crypto space itself entered into the mainstream. Some of which became household names. 
However, as the crypto space gains hype do mainstream movements create positive interactions with the industry or do they create more skepticism? Here are some examples of mainstream crypto which caused both major hype and even lawsuits.
Mainstream crypto and Crypto.com 
Huge news rocked the sports world in November of 2021: the renaming of the legacy sports arena the Staples Center in downtown Los Angeles. Crypto.com bought out the naming-rights agreement, worth $700 million  over a 20 year period. This switch had people in their feels. 
Staples Center was a legacy institution in Los Angeles urban culture. The name represented not only a place but thousands of moments which make up contemporary local history.
Big news for crypto
There was no denying that this was a huge deal for the crypto world in many ways. 
One example is simply, now the word "crypto" is visible to millions of people on a daily basis on the streets and freeways of Los Angeles. In giant, illuminated letters no one can deny the existence of crypto because it's right there to see everyday. 
However, it's not only physical visibility. The move brought visibility to the industry in additional ways. Crypto.com is now a household name for many devout fans in the sports world. 
Prior to the arena, Crypto.com snagged deals with UFC and the NHL. Many even recognized Crypto.com from a Matt Damon commercial from October 2021. In months since the name acquisition, Crypto.com became an official sponsor for the 2022 Fifa World Cup in Qatar. 
When crypto is everywhere in an industry, it encourages sports teams and their fans to take interest. The sports-crypto scene is on fire from NFT collectibles, tickets, and VIP packages to Esports and more. 
Mainstream crypto and Fan Skepticism 
Though where there is such a huge change, there are always two sides of the story. Many fans took to Twitter to express their frustration towards the name swap. One user called it a "shame," while another tweeted, "doesn't crypto scam people?"
Unfortunately for Crypto.com less than two months after taking over the arena, their hot wallet was hacked. While the company recorded no significant losses, this surely raised eyebrows from new users. A few weeks prior to the hack, UK financial watchdogs removed crypto.com ads for misleading information. 
Despite the hiccups, Crypto.com surpassed 50 million users as of this May. 
Keeping up with crypto 
Kim Kardashian is a woman with a polarized reputation. Fans adore every word and fashion moment, while haters ridicule the woman for a "lack of talent". Her influence hardly leaves any pop-culture sphere untouched, and now crypto is no exception.
Kim K. for EthereumMax
In June 2021, the Kardashian sister posted a story on her Instagram with an endorsement for EthereumMax. It asked her millions of followers if they liked cryptocurrencies and referenced a token burn within the EMax community. 
Although she disclosed that it wasn't financial advice and included an ad hashtag, it did not end there. EthereumMax Investors who made financial decisions because of encouragement from the ad decided to take this matter to court and sue Kim back in January. 
Along with Kim, the famous boxer Floyd Mayweather and YouTuber turned boxer Logan Paul also have crypto promotional related lawsuits. In situations where celebrities cash in on hype without proper industry knowledge, credibility of the space is certainly at stake. 
The current bear market has Twitter crypto skeptics asking why these celebrities who once promoted "worthless" crypto are now quiet.  
The Musk Effect 
However, there is one public figure who is never quiet on the topic of crypto. No matter if his influence is positive or negative, Elon Musk always voices his opinion. 
The most prominent example of his influential sway is through the skyrocketing popularity of the memecoin DOGE. Yet again, a recent social media comment about the coin had it up 10%. 
An additional example is  when McDonalds and Elon Musk brought to life another memecoin. 
The GrimaceCoin is based off of an character from the cast of original McDonald's personalities. It exists as the result of a simple exchange between Musk and McDonald's about accepting DOGE, to which McDonald's jokingly responded with the GrimaceCoin. 
Now the GrimaceCoin community is almost 17,000 strong on Twitter. 
Experts weigh in
Those examples are only a few from the growing number of celebrities, public figures, and companies bringing crypto mainstream hype. As NFTs find use cases in sports, music, fashion, and art, creators in various industries have a newfound responsibility. When incorporating blockchain technology into their public-facing image, they are now de facto ambassadors for crypto – for better or worse. 
What do the experts say about this untamed influence? Be[In]Crypto spoke with Joah Santos, an award winning brand strategist and current CMO of Aldrin,  on the topic. 
In the spirit of "all press is good press," Santos says that influence from major figures is both good and important. "It's a great thing. We went from being kids in our mom's basement, to the cool kids thanks to NFTs. [Celebrity and public figure endorsement] becomes a bridge for early adopters as we remain in the innovation stage."
Influence without education
However, Santos highlighted the downside of such endorsements. "The negative side as a whole to the crypto industry is this 'get rich quick' mentality which influencers can propagate. People get into NFTs thinking it's about the art, but at the moment it's a lot of people trying to make a quick buck. We have many people still jumping in projects without knowing much about it."
He commented on the influence these individuals have, but often without the education on the technology or utility behind the product. "I don't think influencers do much except transfer wealth from one protocol to another," he says. "There are no big mainstream influencers or celebrities providing in-depth information and education on Crypto and DeFi products and innovation. But some are bringing more general attention to crypto and NFTs."
Santos believes we won't reach "complete mainstream attention" because not everyone is interested in controlling the "direction of their financial assets." However, he also pointed out that investment risk disclosure will be  different with decentralized assets and therefore need corresponding regulation.  
"Not all assets are stocks and bonds, and art doesn't have that kind of regulation. There are weird investments out there like whiskey casks, and they do well. We need to stop comparing NFTs to traditional finance, because they are not the same thing. However, there still needs to be some regulation to make sure there isn't exploitation."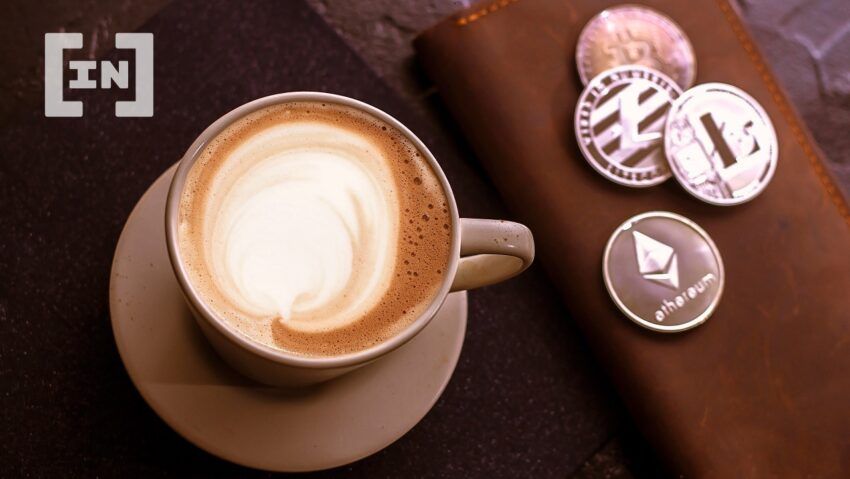 Mainstream crypto: The recipe for mass adoption
While celebrities and mega crypto companies bring various forms of attention to the space, the road to mass adoption is still being paved. Certainly the recipe for mass adoption calls for a blend of ingredients – be it celebrities, sustainability, innovation, and utility. 
The real question lies in how much is too much and if the space can succeed without such names and recognition. Does crypto need to be a flashy brand for people to trust and jump on board? Is it a matter of quality over quantity in terms of major endorsements? 
This is only the infantile stages of decentralized development. The space has yet to see whose impact is lasting. 
What are your thoughts on celebrity endorsements and mainstream crypto? Write to us or join the discussion in our Telegram channel. You can also catch us on Tik Tok, Facebook, or Twitter.
Disclaimer
All the information contained on our website is published in good faith and for general information purposes only. Any action the reader takes upon the information found on our website is strictly at their own risk.