The M&A event restarts after COVID-19 hiatus and stormy financial markets–where rates are up and AUM is down–don't deter attendees.
The Gladstone M&A Conference triumphantly returned last week to Philadelphia's historic Union League building, drawing more than 100 attendees to the storied, 150-year-old landmark. 
Gladstone put its conference on pause in 2018 and was set to come back in 2020 when COVID-19 shut down live events across the industry.
Now the conference is back in full swing, despite deteriorating market conditions and a recession threat.  A full slate of speakers with expertise in M&A, running national RIA aggregators, compliance and technology were on hand to share their insights.  
"Conferences are alive and well," said attendee David Lieberman, partner at Advisors Capital Management, a $5.3 billion firm in Ridgewood, N. J.
"We're obviously coming out of the pandemic, but this conference was spectacular. Industry wide, there's strong debate about whether the sharply higher interest rates and other market factors will cool the M&A space.
"No doubt demand from buyers has continued to grow. But debt financing has obviously become more expensive. My expectation is that the market will cool somewhat but not retract dramatically," he said. 
Keeping compliant
Investment advisor attorney Thomas Giachetti, of law firm Stark & Stark brought his own brand of reality  that held crowd's attention.
"Tom is the only guy in the industry who can make compliance interesting," said Derek Bruton, senior managing director of Gladstone Associates, during Giachetti's introduction.
The comment drew laughs, but the audience took seriously the detailed steps RIA firms should take — and why it matters–to avoid running afoul of the Securities and Exchange Commission (SEC).
"Will the people who you have in place get you through the exam?" he asked the attendees. "This is how you protect your brand. One bad exam can have an enormously adverse impact on your business."
Disclose conflicts
Giachetti noted how deeply the SEC can get into the weeds when conducting an exam. Jokingly, he said the commission might spend hundreds of hours trying to figure out if a firm owes 39 cents.
It's important to have good processes in place and a compliance specialist with the authority to discharge them, he cautioned. 
"The chief compliance officer should be a member of senior management," said Giachetti. "This is your representative with the government."
Quickly send back responsive documents and make sure to disclose any conflicts, he added. Delving into fee dispersion, Giachetti noted that many RIA firms have fees all over the place and a fee schedule they're not adhering to. 
"The SEC will want you to show them how the client wasn't disadvantaged." 
Additionally, an ADV needs to be truthful rather than aspirational.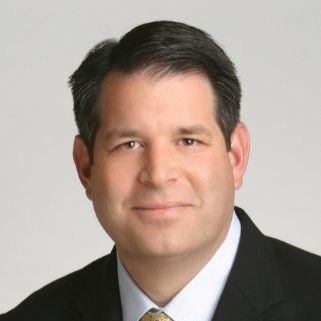 What an RIA might think of as puffery could possibly be construed as fraud, and these types of issues are costing firms. Emphasize accuracy with marketing language, Giachetti added, because the SEC will look at it very closely. 
"Don't say you meet with all clients regularly if there are some you haven't seen in years," Giachetti said. 
He also asked how many of the attendees have a cyber program but not an IT consultant monitoring it 24/7?
Cyber insurance should be a priority and human error can often lead to issues, he added. 
Although markets usually come back, it may be difficult to regain the trust of clients if they find out an RIA isn't a good steward of their information.
Finally, Giachetti cautioned against thinking the next SEC exam would be easy because a firm passed the previous one.
"Be careful of what you're doing and how you're doing it. Keep your eye on the ball and never get cocky," he advised.
Chasing deals
"The Gladstone M&A Session (Trends and Opportunities)" also drew widespread interest.  Presented by Bruton and Mike Bilotta, president of Gladstone Associates, it tackled topics such as "2022 Will Be Another Record-Breaking Year in M&A Activity" in an interesting point/counterpoint format.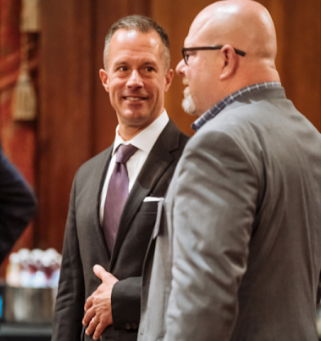 "I think 2022 will be another record year for a variety of reasons," said Bilotta.
"It's astounding how many different players are in the space right now. More interested buyers are chasing a finite number of firms."
Bilotta also noted that valuations may even rise in instances like when buyers put a premium on entering a new geographic region or adding a capability that's currently lacking.
A panel of proven aggregators, including Scott Dell'Orfano of Congress Wealth Management, Brad Hixson of Lido Advisors and Kevin Corbett of Mariner Wealth Advisors, were then grilled by conference attendees.
Questions focused on the ideal seller, the impact of current geopolitical events on consolidation activity, and how they preserve firm culture following an acquisition.
"As a seller, I think the biggest issue you're going to have is if you just chase the biggest check," said Hixson. "Acquiring assets for the sake of acquiring assets often leads to a bad result."
Covering crypto and assessing alts
Other intriguing sessions included an opening "fireside chat" with Greg King, CFA, of Osprey Funds on the topic of "Cryptocurrency — Facts, Fantasy and Predictions"
Charles Gasparino of Fox Business, delivered the keynote address. 
In between, panels covered subjects like "Powering Holistic Wealth Management To Be a Better Buyer — or Seller," "Opportunities & Pitfalls in Alternative Investments" and "Cutting-Edge Digital Alternative Platforms."
New Services
The conference also served as a platform for Bruton to introduce the Gladstone Group's new "Lightning Consulting Services."
This consulting arrangement is designed to provide RIAs, enterprises, private equity firms, broker/dealers, custodians and wealth tech companies with maximum value over a compact, one-and-a-half-day time frame.
Gladstone leverages its 60-plus years of unique strategic and tactical industry experience to provide valuable recommendations — on topics ranging from optimal business structures for growth to succession planning strategy and implementation.
The Gladstone Group has started planning for its May 2023 event in Philadelphia. With Bruton based in San Diego, there is also discussion about the East Coast firm planting a conference flag there.
---
Brian Ferrie is managing editor, financial services, at Gregory FCA, which has done PR work for Gladstone. His Twitter handle is @bferrie1.