Web3 can bring new life into today's social networks. And, they need the help, with falling revenues and increasing disinterest from users.
Ten years ago, media company Coub launched the world's first short video-sharing social network, giving its users the ability to create and share short videos called 'coubs.' The novelty proved to be in great demand: in two years since launch, the number of the platform's users exceeded 45 million. The new social media format led to the emergence of such projects as Musical.ly in 2015 and Periscope in 2018.
Coub, Web3 and why it works
Although the competitors had significantly more financial resources, Coub was able to retain more than 106 million users and reach over 650 million monthly views. Now, the company aims to compete for millions of creators through the introduction of NFTs and Web-3 monetization. The new trend may be decisive in today's battle between social media giants and save them from falling revenues.
The situation is starting to change, as social networks and video hosting platforms have virtually reached finality in terms of growth. The latest financial reports of the leading market players act as irrefutable evidence of the fact. For the first time in its history, Meta Corporation, the owner of Facebook and Instagram, earned less in the second quarter of 2022 than in the same period of last year. Its revenues amounted to $28.82 billion against $29.08 billion respectively. Advertising revenue dropped by 1.5%, while net profit slumped by 36%. The corporation's representatives explain such underperformance by "poor demand for advertising due to macroeconomic uncertainty."
Google is in a slightly better position, while YouTube's modest results were the biggest disappointment in the corporation's report. The service's advertising revenue managed to uptick a meager 4.8% in annual terms. Such performance proved to be YouTube's lowest growth rate since 2019. For comparison, growth rates stood at 84% last year and 5.8% even in 2020 during the pandemic.
Investors' doubts about the prospects of social networks are best reflected in stock prices. Meta's shares have halved in price since the beginning of 2022, from $330 to $160. The shares of Alphabet, Google's parent company, have lost a quarter of their value, falling from $145 to $118.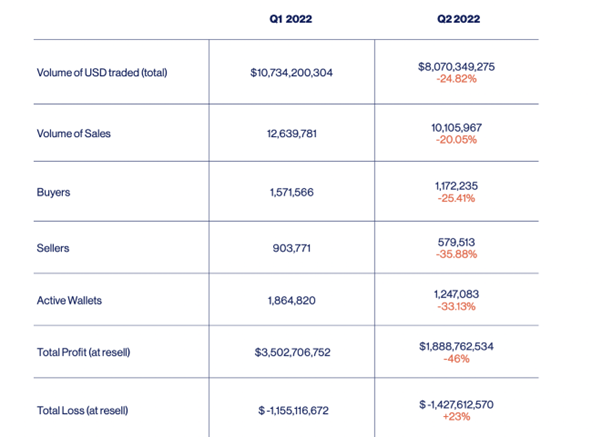 Companies' latest financial reports reveal growth stagnation
Chinese company Bytedance, which owns the TikTok service, is not a public entity and therefore does not publish any financial statements. Still, it seems to be doing quite well, since according to unofficial sources, its revenues in 2021 grew by 70%. However, growth dynamics have noticeably slowed. ByteDance saw a 100% increase in revenues in 2020. The company seems to be preparing to tackle some problems, as evidenced by its abandonment of IPO plans and the launch of a large-scale reorganization.
ByteDance's main competitor – Beijing Kuaishou Technology (BKT) – posted its shares on the Hong Kong Stock Exchange in February of last year. BKT is the developer of the Kuaishou (Quick Hand) video-sharing mobile application. The app is very popular in China's outback, as well as in developed countries like Brazil, Pakistan, and Indonesia. The value of BKT's shares increased by 161% on the first day of trading and reached 345 Hong Kong dollars at an initial placement price of $115.
However, prices have dropped by 400% in a year and a half, with one share currently worth about just 80 Hong Kong dollars. The case is a vivid illustration of the crisis that social media and video hosting platforms are headed for.
Out of the frying pan and into the fire?
American corporations are trying to spare themselves from the crisis by copying TikTok — Alphabet launches YouTube Shorts, while META provides the Reels service. Meanwhile, a short video pioneer Coub.com decided to stake on fundamentally new technologies – Web-3 and Non-Fungible Tokens (NFT).
At first glance, that may prove to be a hazardous undertaking. According to an analytical report by NonFungible Corporation, the fundamental indicators of the NFT market have seen a 25% QoQ decrease in 2022. The total net profit of market participants recoiled from $2.3 billion to $460 million. Profits from NFT resales decreased by 46%, but losses from such operations increased by 23%. The number of Google search queries on NFT-related topics has dropped fivefold over the past six months. The conclusion is self-evident – NFTs are out of fashion.
However, rumors about the death of the NFT market might be exaggerated, as emphasized in the same report. The average price of NFTs has declined by just 6% since the beginning of the year, despite cryptocurrency exchange rates have fallen by 300% over the same period. The volume of search queries on NFT-related topics may have decreased, but has nonetheless remained the same as in the autumn of 2021.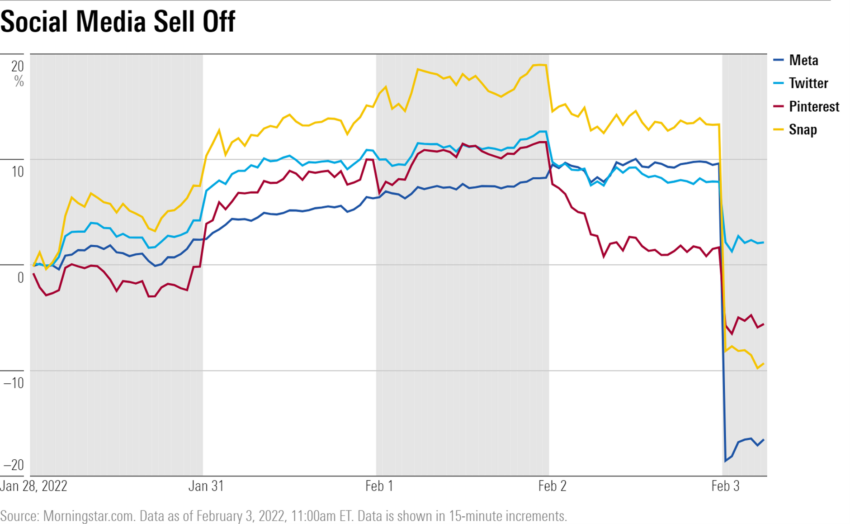 Another interesting phenomenon to analyze: the volume of buyers and sellers is closer than ever with a majority of buyers — 132,000 and 100,000, respectively.
Grand View Research, which studies the NFT market, predicts that the NFT market will grow from $15 billion to $200 billion by 2030. The company's analysts also expect the NFT market to grow by an average of 33.9% year-on-year in the medium term. It would seem that the Web3 vector looks quite promising.
Web3: How Watch-to-Earn monetization works
To move to Web3 and to introduce the Watch-to-Earn (W2E) functionality social media need not just NFTs. To make a smooth transition for its 100 million users Coub developed the DAO based on two types of tokens. The infrastructure also includes the W2E application, NFT Marketplace, Coub Wallet, and the ContentID legal mechanism.
Two types of tokens are needed to make monetization possible for creators. In Coub's case, one token is aimed to be used for rewarding users for watching, reposting, liking and commenting videos. The second one can be used as a utility token for purchasing NFTs or swaps for digital currencies on crypto exchanges. Authors of the "coubs" will be able to accumulate token rewards as other users interact with their works, and subsequently, turn videos into NFTs and sell them.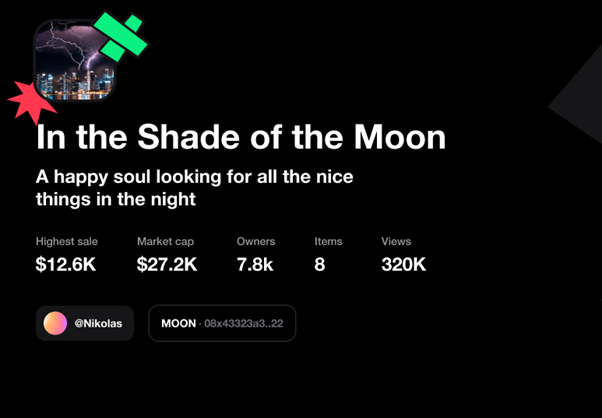 With NFT Marketplace, video creators may finally get monetization today's platforms lack through the conversion of videos into NFT format that can be later sold. The buyers of these NFTs will be able to estimate the potential value of their coubs based on viewing statistics compiled and verified by blockchain. It will also allow them to assess future NFT ownership revenues that will continue to be generated with new news even after an owner changes.
Innovative Web3 mechanics may open a way out of the crisis for all social media, and, quite possibly, set an example for all such services. The media market 'giants' may start incorporating blockchain in their services, just as they had done in the past by introducing the short video format.
Got something to say about web3 or anything else? Write to us or join the discussion in our Telegram channel. You can also catch us on Tik Tok, Facebook, or Twitter.
Disclaimer
All the information contained on our website is published in good faith and for general information purposes only. Any action the reader takes upon the information found on our website is strictly at their own risk.